Front End Design
PJM Engineering and Consultancy
A collaborative workspace
PJM's Innovation Lab is tasked with coming up with new ideas, executing them, and iterating until the idea is fully executed or integrated into the business.

PJM designs, builds and services complex automation solutions, typically involving small or medium-sized components that need to be handled, processed and assembled into finished products with extreme speed and precision.
The aim is always to make your production faster, better and more profitable.
Co-development with short lead-in times
We act as engineering consultants in the early development phases of your next project.
PJM recognizes the need for our customers to explore capable automation solutions even when the end-product is still under development or when processes are not yet fully defined.
Our Front-End Design will support your development processes by offering design methods and test facilities that create a solid base for co-development with you and other technology partners.
In a typical FED project, PJM will facilitate the creative process, involving several stakeholders and specialists from customer and own organization. The work will be planned and executed as sprints, with frequent workshops and check-ins to ensure continuous alignment and fast decision making.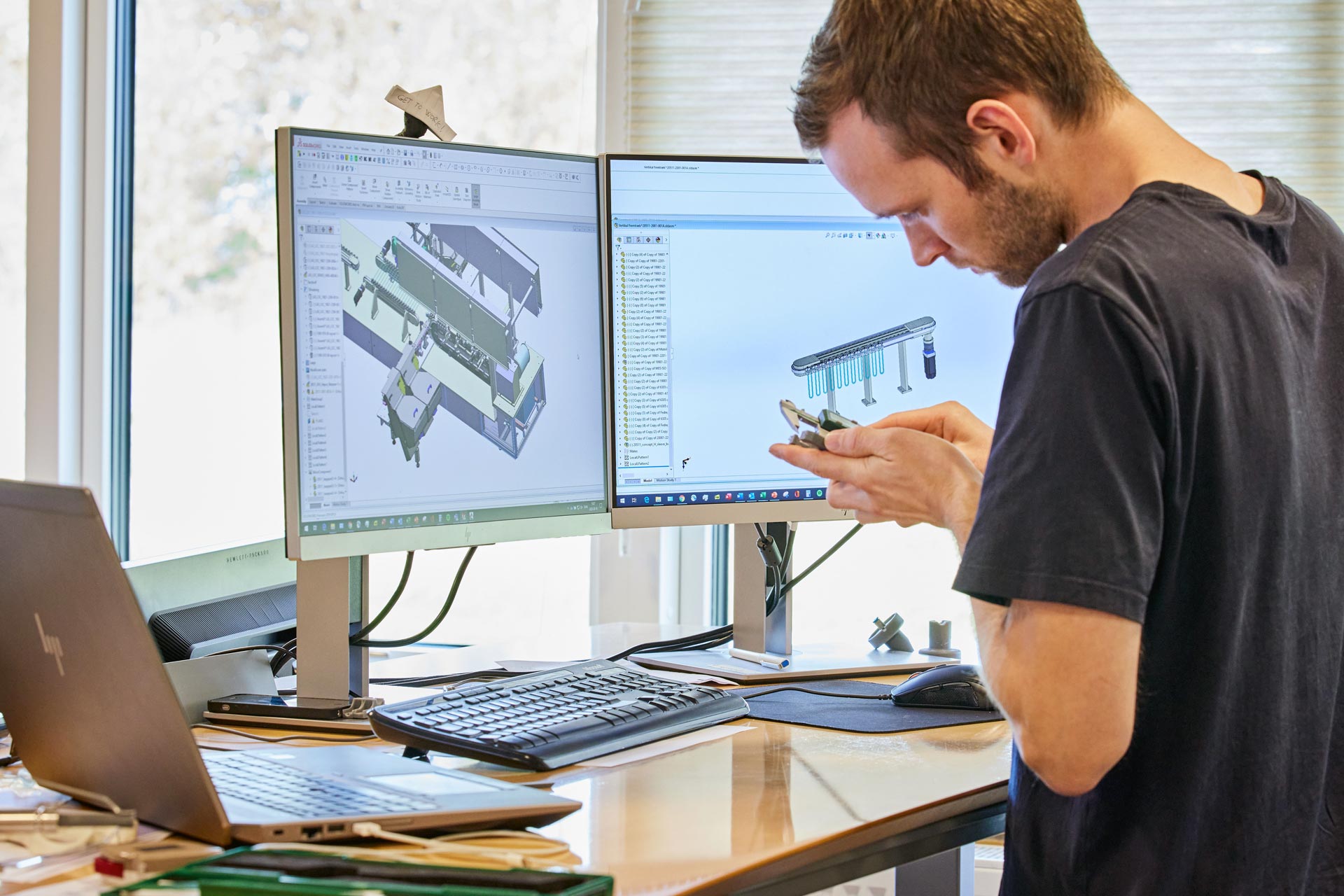 An agile development process will allow the team to define principles or solutions that can be tested by prototyping in test rigs, to be able to "fail-fast" and adjust solutions until a satisfactory baseline is created.
This approach can also indicate the expected output on a manufacturing scale and give valuable information that can optimize the end-product for automation. Choosing the right technologies and automation level are vital for an efficient and robust production setup.
After such sprints, the full design solution of a production line can be made on conceptual level, creating overall layouts, technical specifications, such as user requirement- and functional specifications.
Furthermore, cost estimates and project schedules can be a part of FED studies, that will allow for qualified decisions on production investments.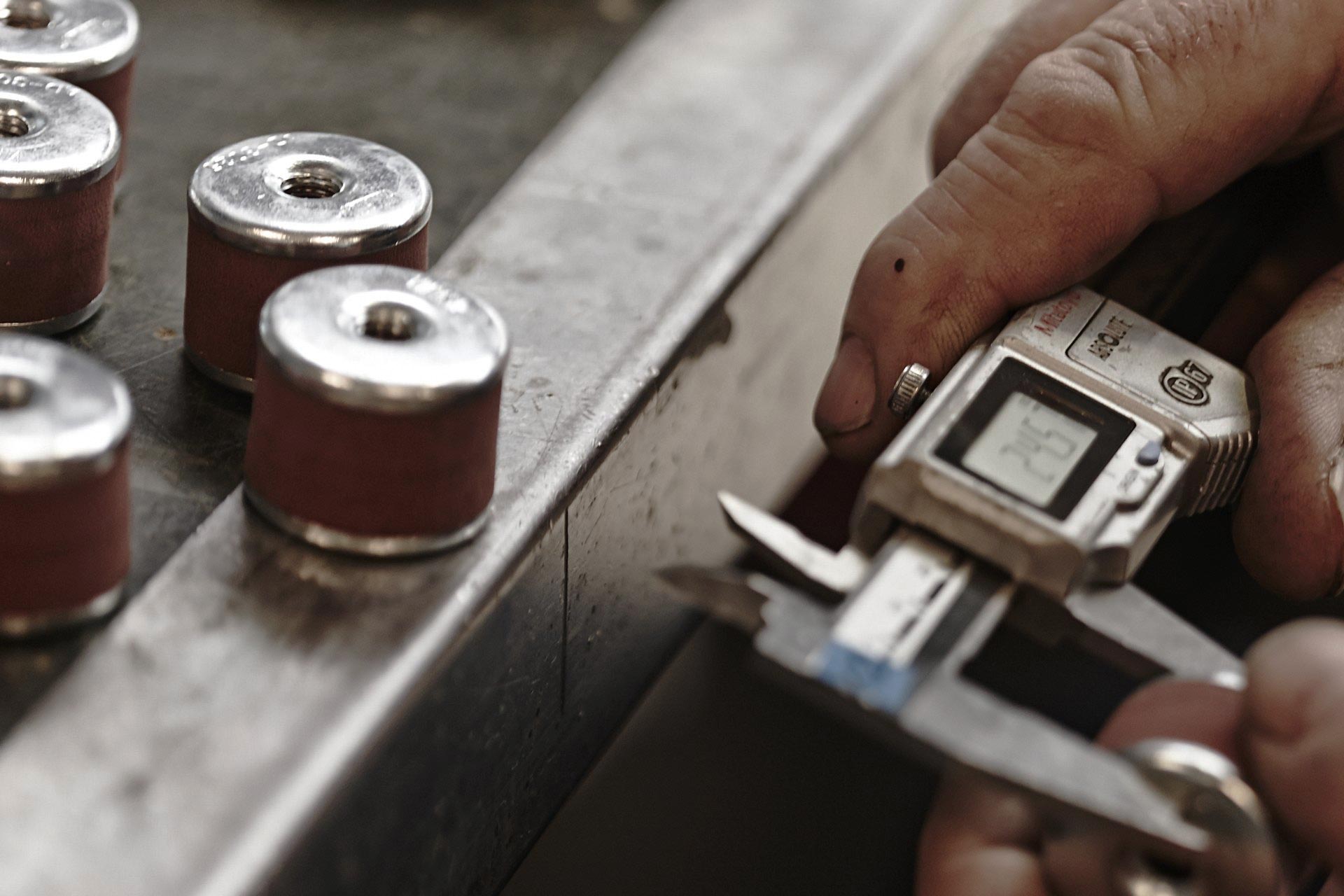 A passion for traditional engineering – and for advanced technologies

In modern automation, we combine traditional mechanical engineering with the latest technologies such as advanced robotics, vision and digitalization.
Our engineers are passionate about the integration of new technology, so you can expect us to challenge traditional thinking and to look for unique ways of developing solutions that contribute to obtaining your business goals.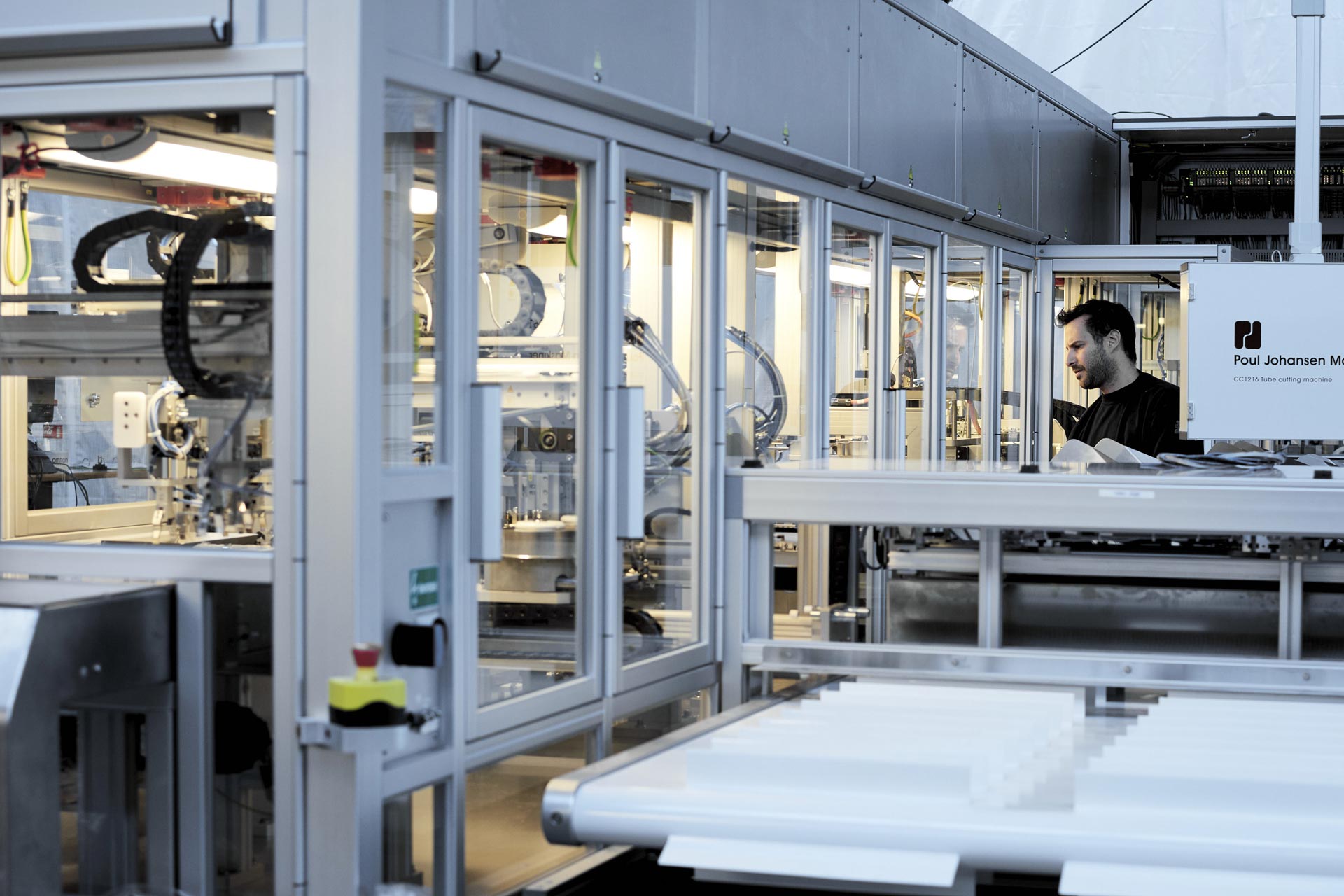 Want to know more ?
Don't hesitate to contact us
with any question you might have
Innovation Lab
A vital part of our front-end development is our Innovation Lab - a collaborative workspace within PJM, where we explore all the latest technological advances within automation: 3D print prototyping, advanced robotics and IoT.
In Innovation Lab, we develop new ideas in collaboration with our customers and external partners based on a creative fail-fast approach.