From first design to production launch
Accuracy. Perfectionism. Thoroughness.
Larsen Strings
A production in tune with the customer's wishes
The production of strings for violins, violas and celli requires several factors in order to be successful - see how we helped…
Three words that describe our approach to every single project. We focus on adding value to every step of the development and construction process. During project development, we follow approved steps and project management standards from the first version of the machine design to production launch.
We manage the full process from initial concept idea to test, inspection and commissioning until running production is achieved.
WE ALWAYS FOLLOW THESE PRINCIPLES
Simplicity in the customer's product
The final product must contain the fewest possible parts
Possible product standardization for several product variants
Suitability for automation (geometry, dimensions, tolerances, surface texture etc.)
Uncomplicated production processes
Simple machine construction
High process stability and performance

Low operational costs, including low maintenance costs and low downtime, thanks to the use of robust high-quality components.

Easy ordering and few, easy adjustments when changing product

Easy servicing for operators and maintenance staff.
Collaboration with the customer
Review of the design and functionality through design meetings and design documents (Functional Specification)

Operation of specific processes of the machine is designed in close collaboration with the end-user to ensure best result
Use of standard products and components
Low prices for standard components and for specially developed components

Lower fault rate thanks to thoroughly tested components

Fewest possible spare parts and thereby less storage costs

Well-known components for maintenance organizations
High degree of process quality
Thinking process verifications into the design to ensure no faulty parts leave the machine as good parts

Continuously monitoring that sensors for verification purposes are functional
Compliance with customer requirements and standards
Compliance with the customer's technical requirements for the technical solution (programming standards, requirements for electrical installations, choice of components etc.)

Compliance with official requirements for health, safety and the working environment.
Extensive testing of the machine
Internal Release Test procedure for ensuring required functionality is obtained before FAT/SAT, including stress testing (such as ability to handle power failure and emergency stop)

FAT/SAT in collaboration with the customer
Close collaboration is crucial

Our solutions are designed and developed in close collaboration with our customers from first draft to installed solution. We often base our solutions on standard components and combine these into the solution that fits your requirements in the best way possible.
This is your guarantee that we will bring all our knowledge to the table and add value from day one. And we know how often you're faced with a demand for short lead-in times.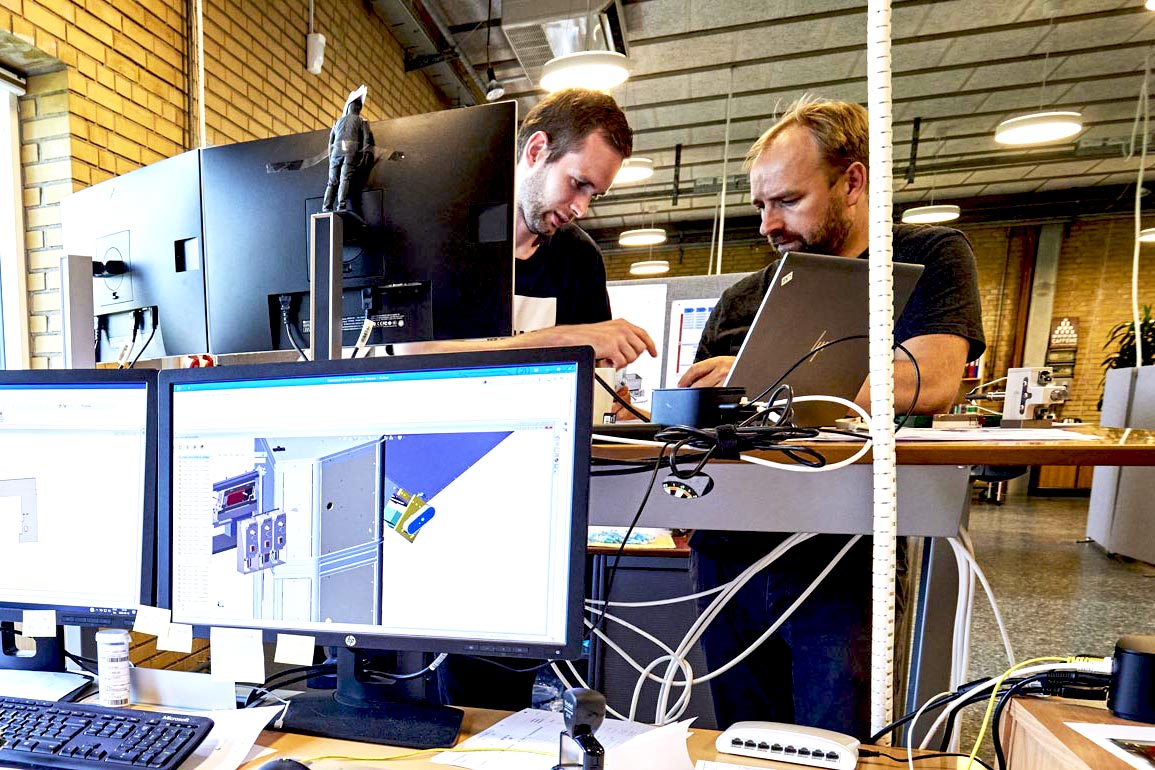 In the creative process,
we begin by asking:
What are your biggest challenges in your production value chain?

What do you expect to obtain with regard to workflow efficiency, product quality and agility in order to meet market expectations?

How do we best integrate the automation solution you need with your other production processes?
We have developed automation solutions for a wide variety of industries and businesses - plastics production, medical production, industrial assembly lines and much more. Over the years, we have gained deep insight into countless processes and industries - whatever the challenge you may throw at us, we're ready for it.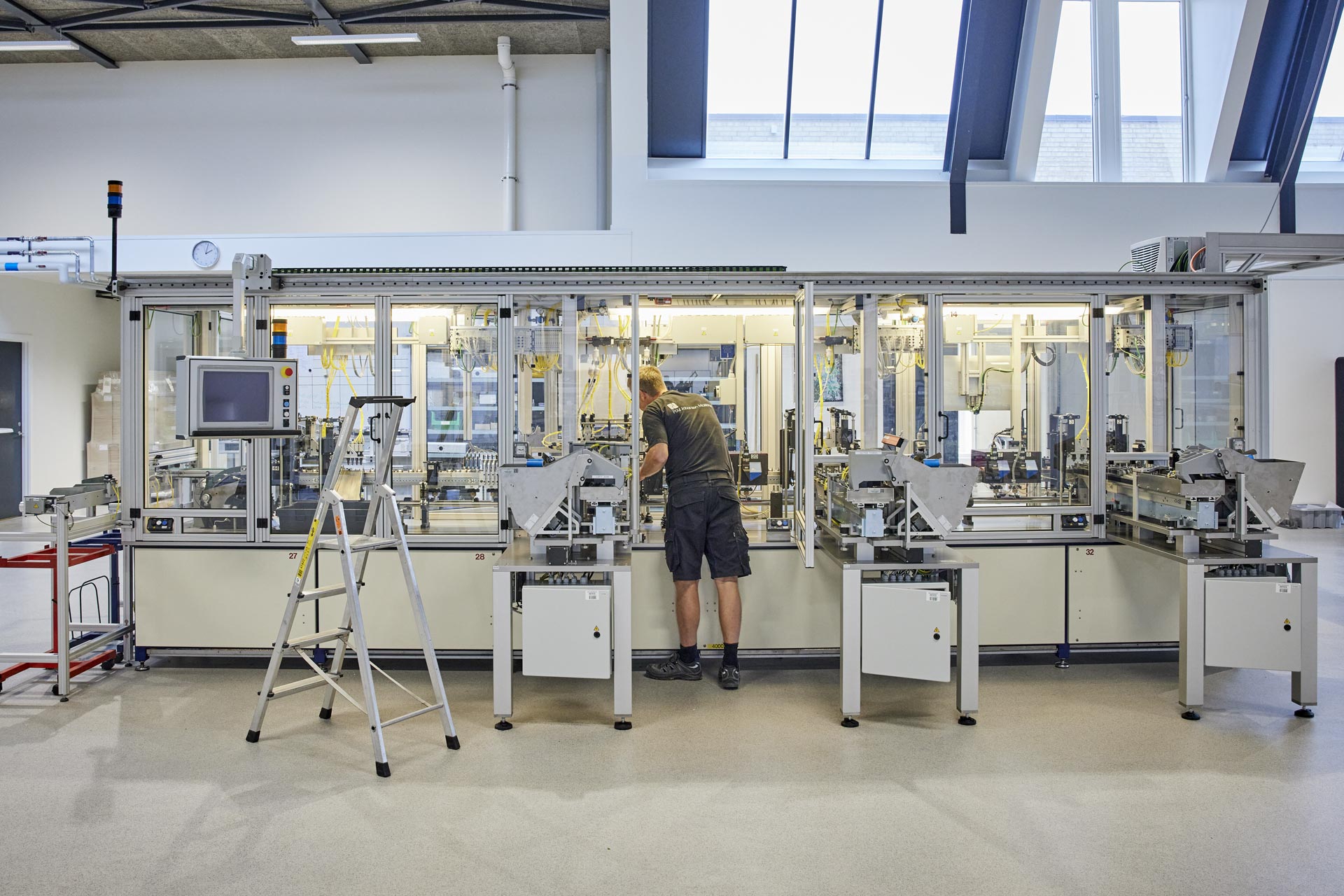 Want to know more ?
Don't hesitate to contact us
with any question you might have
Contact us and get our advice on:
• Risk assessment and test of available technologies

• Concept development for manual, semi and fully automated solutions

• Business case analyses

• Time-motion studies

• Design adaption in order to optimize automation processes

• Design Standards and Modular Engineering Model